Healthcare
Healthcare materials not only have to convey medically accurate content but must also be culturally inclusive and clearly written for Haitian patients at any reading level.
Our team is familiar with the principles of plain language and well versed in English and Haitian Creole medical terminology. Our specialized medical glossaries and term databases ensure consistency across all projects.
Examples of healthcare documents Creole Solutions has translated recently include:
• Information for organ donors
• Post-op instructions
• Pandemic-related public health materials
• Clinical trial consent forms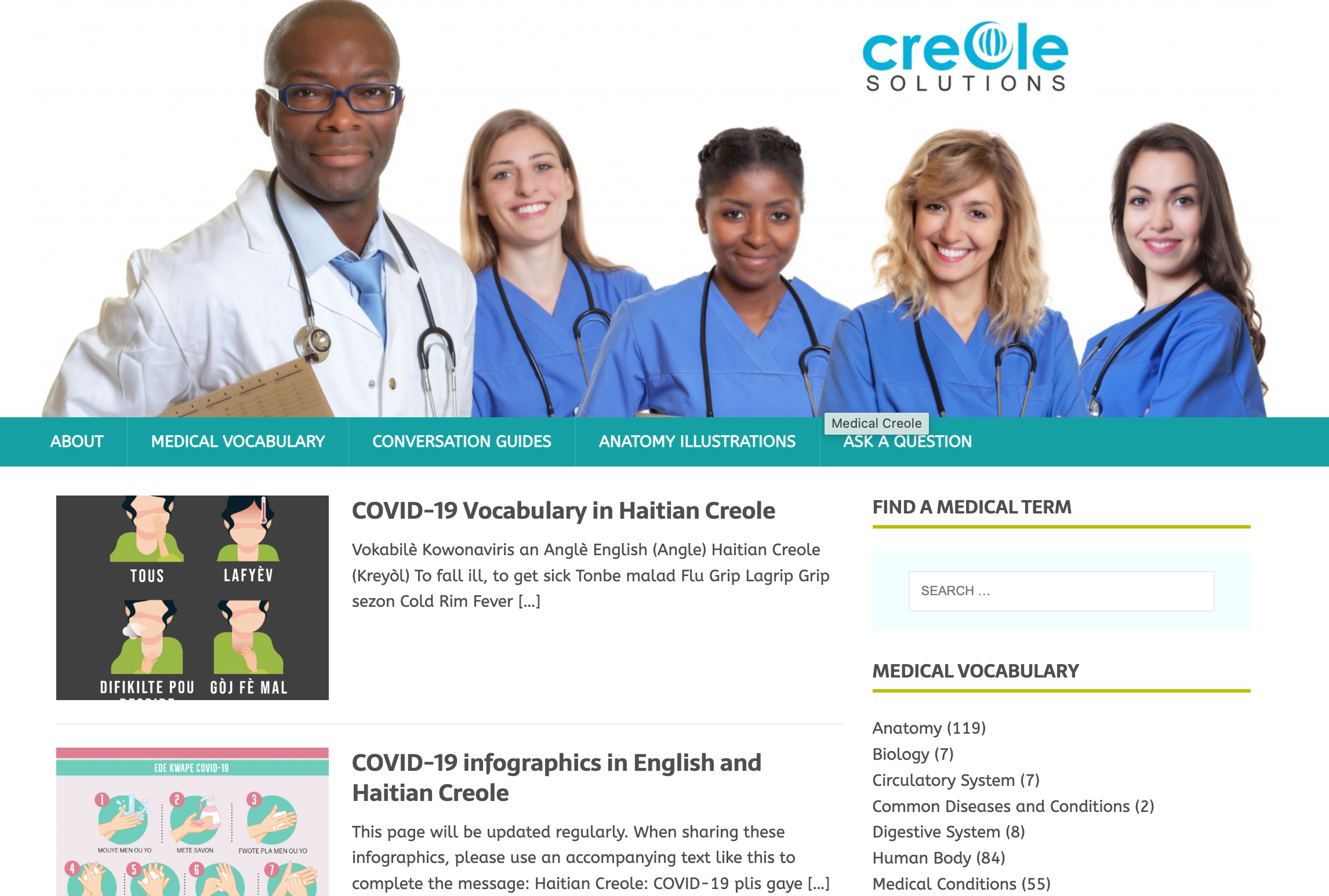 Terminology for healthcare professionals
Medical Creole is an invaluable reference tool created by Creole Solutions, Inc. to provide translations of health conditions, medications, and common phrases.
What our clients are saying about their experience
"It has been a pleasure working with Marleen. I highly recommend her work."